Credit Karma
is a popular credit checking website which also offers detailed information and comparison tools about financial products like loans and credit cards. Credit Karma is on a mission to create the next generation of adults with good credit. 
Through their research Credit Karma, has found that they provide a lot of value to people who are further along in their financial journey or have already experienced setbacks with their credit score. The company hadn't yet figured out how to meaningfully engage with people just starting their financial journey. The challenge was to

engage young people in a positive and meaningful

way

. Specifically those who are soon to be, or are making the transition from living at home to the world of adulthood.

​​​​​​​
To solve this problem we designed a mobile app which provides a fun and engaging approach to help users map out financial goals.  Vision Board uses a design principal similar to Pinterest through a photo uploading tool that allows users to create their own collage of aspirational purchases and financial benchmarks.  Vision Board is a 
free
Android mobile and tablet app
.
The target audience of Vision Board are
young adults (18-26)
who are just entering the real world and are starting to think about long term financial goals. Our first task was to understand the thoughts and actions of this target audience. 
We
created surveys
to find people who matched our target audience.  Once we found participants, we conducted interviews in order to understand the thoughts and attitudes towards credit scores.  
We concluded that these users need a better way to understand the impact of credit score on their financial aspirations and how a good credit score can help set them up to attain them.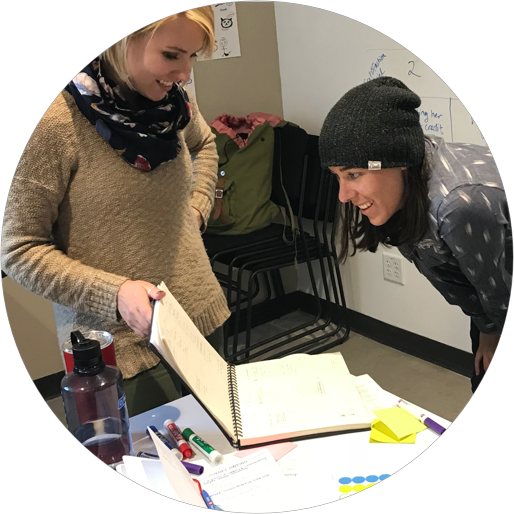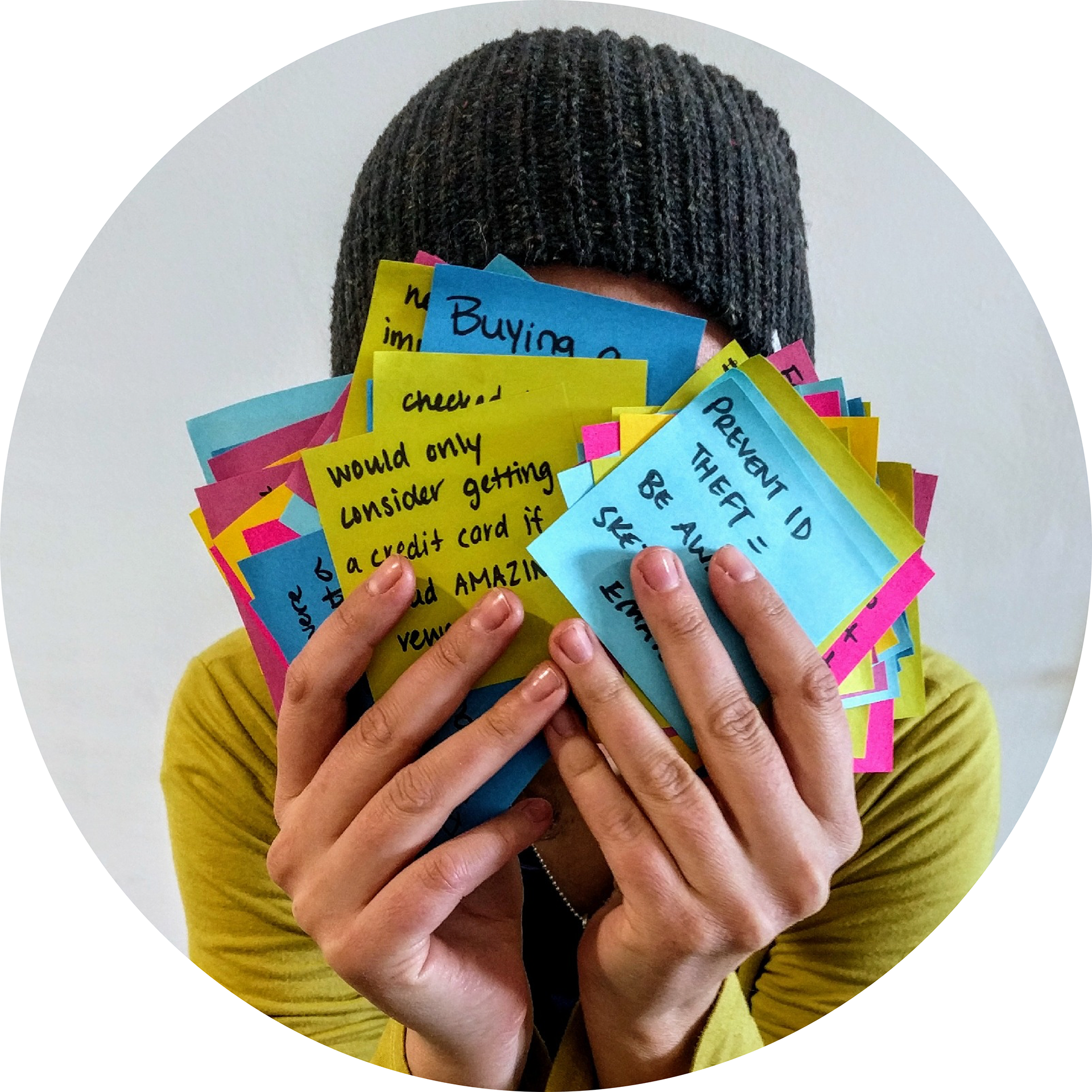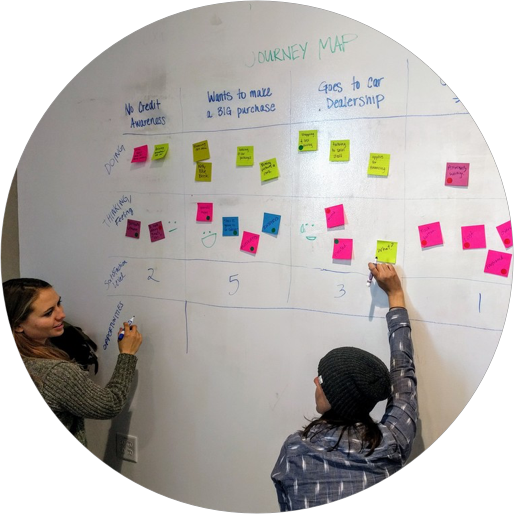 Once we had a general understanding of the needs and attitudes of our end users, we created a
persona
who would succinctly represent these users.  We developed a s
cenario of a young individual going to purchase their first car and how they might experience emotional peaks and valleys through the process. We wanted to ensure the individual would have the tools to go in confident and walk out proud. 
We then created a
journey map
that would help us define Alex's problem, and identify what we could do to best solve their needs.

Alex notices that all of their friends are buying houses or getting married and starts to worry about their own future. They need a better way to understand the impact of their credit score so that they can achieve their future financial goals.
Here's where Credit Karma comes in...
We design a mobile app that will allow Alex to visualize their dreams and see how their credit score can make an impact. This will ensure they are actively engaged with their financial future and can better plan for what may happen after graduation.
Once our research phase was complete, we conducted a

design studio

to get some ideas onto paper as a group.  We settled on an idea:

Vision Board

.  Vision Boards are trendy, self-help tools that many attribute their success to.  We felt that the use of uploading photos would give each individual a chance to materialize their own dreams.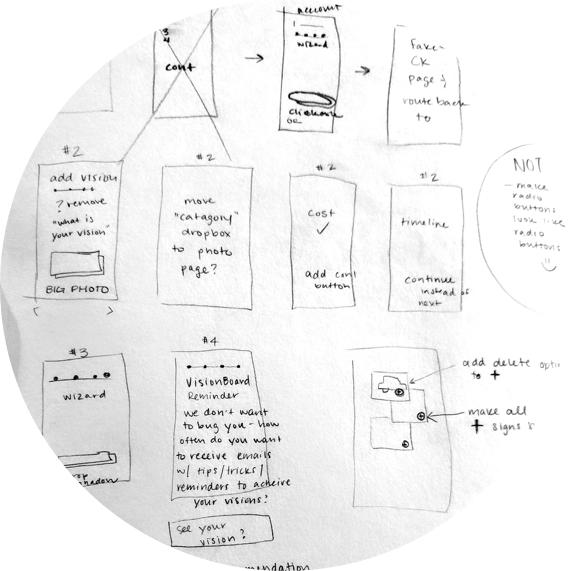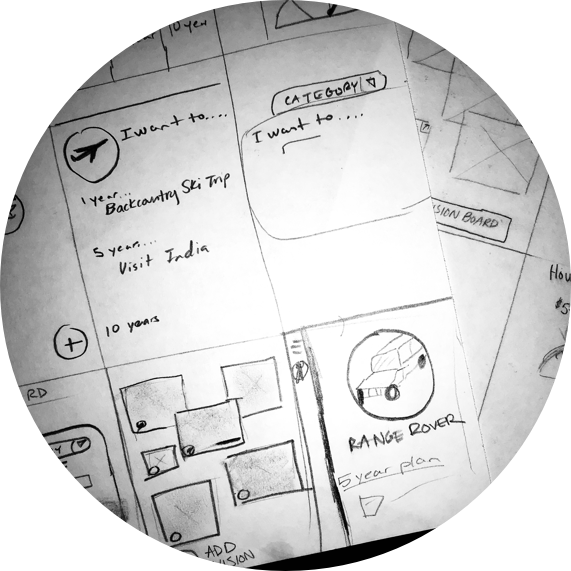 Once we had developed the concept of Vision Board, it was time to sketch out screens.  From there, we developed our first wireframes and conducted usability testing.

From the feedback on the initial wireframes, the biggest takeaway was that from the landing page, users wanted to press "Begin" and immediately see their Vision Board.  But instead many were surprised by a 14-page, 4-step onboarding process. Users said it was too many clicks, it was boring, and people just did not want to sign up in general.  So immediately we were losing engagement. We dealt with this by pushing back the onboarding process until after uploading a vision.

Overall the feedback on our prototype mockups was really positive.  People really liked the concept of the Vision Board. They liked having a fun, creative way to map out their financial goals.  And the best part about Vision Board is that it's a completely personal journey. No one can tell you how to create your vision but you.  Overall we think this Vision Board will be a helpful tool for our users; it is engaging, non threatening, and will be a gateway to starting a credit building journey.